When I started in real estate in 2004, I wasn't quite sure what to expect, or even what led me to choose that path. It wasn't part of my plan.  I kind of stumbled into it at a point in my life where I needed a change.
I was 29 at the time. I was married to my first husband and my daughters were 6 and 12.  Up to that point, I never thought of myself as having a career.  When I was younger, I worked in the service industry as a waitress.  Then, I got a job as a mail carrier at the postal service.  My mom had done it and everyone said it was a stable, decent-paying job. Who doesn't want a cushy government job? I did that for about 5 years.  I was good at it.  But, I didn't enjoy it.
I did get my associate's degree during that time. It took me 6 years, taking online or night classes while working a 60 hour a week job and raising 2 kids.  It was a big accomplishment for me. I was the first person in my family to graduate with any college degree.  But, I had no idea where to go from there.  All I knew was that my job at the post office was not fulfilling. I had the constant feeling that something was missing. I knew I was capable of so much more.  I just didn't know what that was.
It was actually my Dad's idea for me to get my real estate license. He had tried to talk me into it for years.  I never gave it much thought. I didn't know anything about being a Realtor.  I'd never even worked with one. I spent some time researching it and it sounded like something I could do and might even enjoy. And, I desperately needed a change. So, I thought, what the hell?  And, I did it, despite almost everyone else around me, including my husband at the time, telling me it was a bad idea.  I signed up for the 2 week pre-licensing course, and had my license within a month.
I made the leap and decided to jump in full-time. The market was hot at the time and I was eager to learn. There was definitely more to it than I ever thought.  I was learning how to make cold calls, knock on doors, introduce myself to total strangers. Not at all what I imagined! I remember thinking, my Dad never mentioned any of this sh*@t! I had to overcome a lot of fears and self-doubt, and go way outside my comfort zone. It was scary and thrilling all at the same time.  And, it was the first time in my life I felt like I was working at my full potential.
I was working 40-50 hours a week at the office, and then I'd work more from home after the kids went to bed. It took a lot of faith and trust in myself and in everything I was learning to keep pushing to get to where I wanted to be.  They tell you it can take 5-6 months to see any results when you're starting out. I questioned my decision a lot in those first few months. There were plenty of days I wanted to quit. But, I hung in there. And it taught me a lot about myself and what I was capable of.  It took me 167 days to get my first sale.
When I finally made it to my first closing, I had never felt anything like it before. I had such a sense of accomplishment knowing I had persevered and all my hard work had finally paid off.  There was also an incredible sense of purpose from knowing I helped someone buy a new home. Your home is a reflection of who you are, your personality, and what's important to you. It's the setting for your own story and where you will make the most cherished memories.
Everyone deserves the chance to have a home that lets them live their best life, and I am so grateful I get to be part of that. By the time you get to closing, you've usually spent months getting to know the people you're working with.  You've seen and walked them through all the highs and lows that come with the home-buying process. And, you've experienced that roller coaster of emotions yourself right along with them. Seeing the pure moment of joy as they get the keys to their new home is priceless. I finally felt like I was right where I was supposed to be.
In my 16 years of experience in the real estate industry, there have been a lot of ups and downs. It's constant change and learning what works and doesn't work, and adapting as you go along.  I understand the decision to make a move is a big one. There are a lot of unknowns, and any big change is scary.  You can never be sure if it's going to work out or if it's the right decision. Trust me, I know what that feels like. But, if there's one thing this adventure has taught me, it's that every great move forward in life begins with a leap of faith.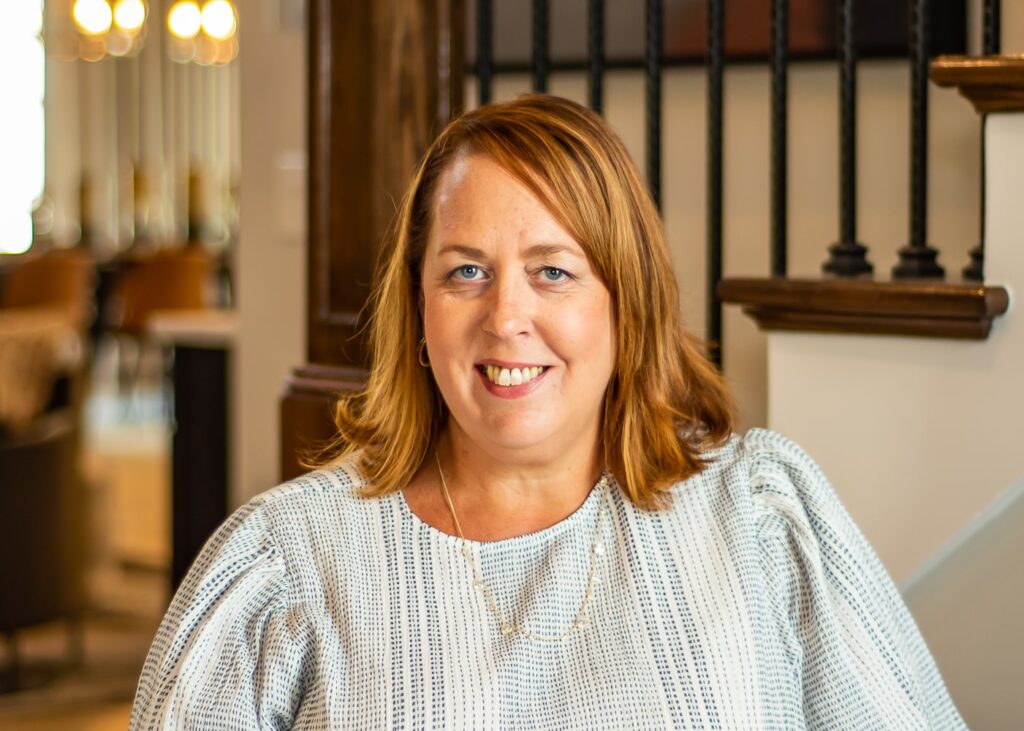 Lets Work Together
Let me put my passion and experience to work for you. If you're thinking about buying or selling, send me a message and get a free assessment.